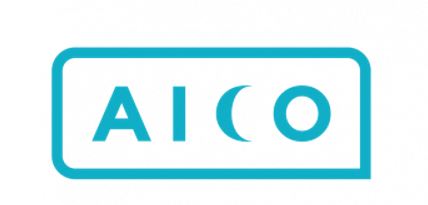 Apraksts

Pamatinformācija

Uzņēmums

We are looking for a
SUPPORT MANAGER
to secure the development of our technical customer support to meet the needs of our growing global customer base and to ensure that high customer satisfaction continues to be achieved.
Aico is unique. People at Aico are too, so we offer a place where everyone can be themselves. We are a growing company of 40 people, and we take pride in our work and deliverables, as well as our customers' satisfaction. Our working culture is one of professionalism, curious mindset, development-oriented working style, persistence and commitment. This is what we strive for, so we hope that you would, too.
About Aico Client Support
Aico Client Support is a dedicated technical team of six people in Finland and Latvia responsible for support duties. The service requests mainly come from business clients' financial experts, making them one of the primary point of contacts. Incoming requests vary from acute problem solving to system change requests, which are then handled or escalated further. Aico Development team is an important internal stakeholder with whom the support team works closely.
The team includes both holders of solid experience and high technical skills with in-depth knowledge of the system, as well as experts who have joined the team more recently. The team now operates on weekdays between 8 a.m. and 5 p.m., but to ensure future service levels in the international market, the support function is expanding in order to cover client needs in multiple time zones.
Your key responsibilities
In your role as Support Manager you will have a central role in driving customer satisfaction. You provide leadership for the support team and ensure future service levels according to Aico's growth plan in the international market. This includes expanding support functions to cover client needs in multiple time zones. Through getting to know Aico solution and its clients, you will be able to generate an overall picture of each client's situation.
In your role you will:
• establish support practices to meet current and future needs
• ensure consistent support services at all times
• develop and analyse metrics to support client satisfaction and operational efficiency of the
support function
• ensure adequate training and abilities for team members
We hope you are passionate about people, finance and technology. Feeling at home in start-up spirited (fast paced and fiercely ambitious, yet nicely relaxed) environment will make you prosper with us.
The position is located in Espoo, Finland or Riga, Latvia.
We appreciate
• experience in Service Delivery and Support Process Frameworks
• successful track record in leading a technical support team, preferably a finance system
support team
• basic understanding of information technology e.g. databases, servers and integrations
with client systems
• social talent in order to encounter, learn from and negotiate with the client
• strong focus on client satisfaction and experience.
• systematic and organised working methods.
• excellent English skills.
Why Aico? 
Aico is well on its way of becoming a leading intelligent financial close automation provider supporting account reconciliation, close task management, journal entry and financial request processes. We offer you transformation and interesting clients, the chance to use your creativity and have responsibility.
We are a compact team of people who have developed into multidisciplinary experts. With us you can be challenged to go to the moon and back and develop in a cooperative environment that also celebrates success together.
Impressed?
If we impressed you and you feel like you would fit our team well, then send us your application! Please apply by 15th of April the latest: https://aico.teamtailor.com/jobs/1004755-support-manager
For more information on Aico, please visit www.aico.ai