500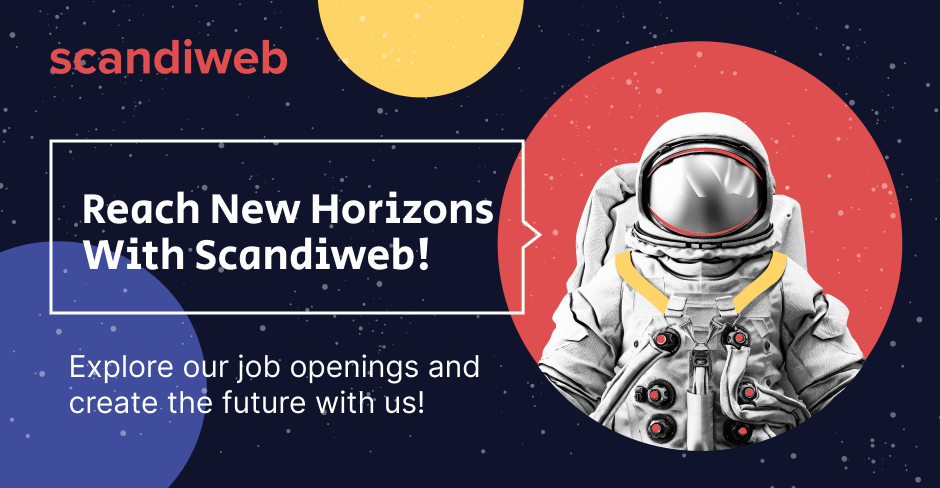 JUNIOR CONVERSION OPTIMISATION STRATEGIST (CRO/UX)
Scandiweb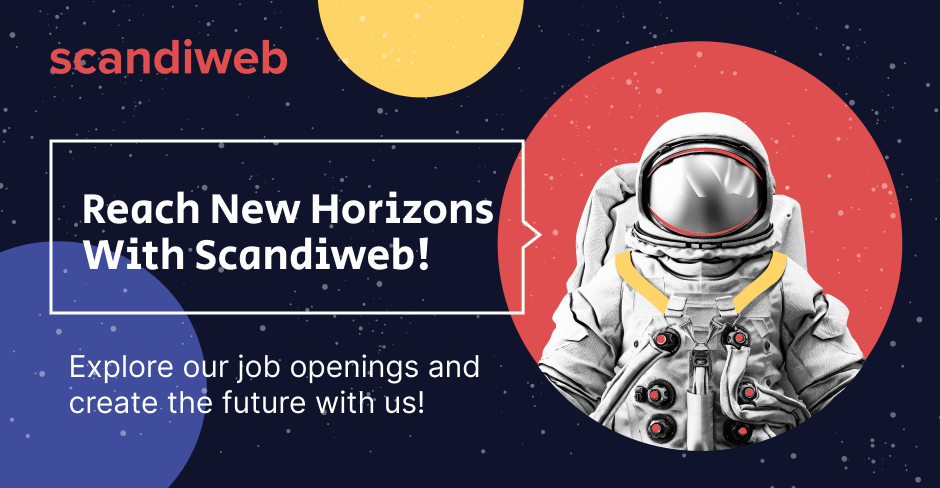 JUNIOR CONVERSION OPTIMISATION STRATEGIST (CRO/UX)Scandiweb
Apraksts

Pamatinformācija

Uzņēmums
Our growing and ever-evolving Digital Growth team are looking for bright, talented, and dedicated people to create and deliver "growth hacks" for brands like Sportland, Buff, Citadele, Novaturas, Nuclear Blast, and many more.
We don't expect you to be a leading Growth Marketing or CRO expert, instead, we require a healthy learning attitude and the drive to improve - these we value above all else. We will help you grow in the role by working in tandem on challenging projects and learning along the way while elevating your CRO expertise, as well as helping you develop new skills (SEO/UX) to grow individually and professionally!
Our Digital Growth department is at the forefront of the industry's latest innovations. If there's a cutting-edge development in analytics technology, chances are our team already knows it inside out and so will you!
What will you be dealing with?
● Your job will be finding data-informed growth marketing and on-site user flow/UX optimization opportunities and executing an experimentation-driven implementation with the main goals of growing qualified traffic and improving digital KPI's.
● We value and seek three characteristics for this role above all else:
● you need to have an analytical mindset to problem-solving.
● you need to be good with people.
● you need to be dedicated to learning and improving yourself both as a professional and as a person.
Data-informed CRO & UX:
● Conversion & UX Research: analyzing qualitative and quantitative data to find website optimizations opportunities with the highest potential return.
● Evaluating websites and eCommerce stores based on best practices (heuristic evaluation).
● Transforming findings into actionable insights and recommendations for improving customer experience with eCommerce stores.
● Experimentation and A/B testing: planning experimentation program to validate hypotheses from the Conversion & UX Research.
● Enabling user experience personalization on eCommerce sites.
● Planning and running eCommerce website optimization programs.
Desired background and skill-set:
● Passion for measurement/reporting/analytics – you like to measure the results of each action and find explanations in data.
● Great relationship-building skills and communication skills - you'll need to build and maintain relationships with clients and communicate your ideas well.
● An interest in human psychology and decision making processes.
● You have excellent presentation skills. You're good at building slide decks and Excel reports, you know how to explain stats and data to mainstream folks.
● You're highly organized – you do your research, take notes, document everything.
● Humility & the wisdom to accept that you will be wrong.
● Willingness and dedication to learn new things to grow professionally and personally.
● Good English language skills - you're articulate, can write and communicate well
Bonus points (not required) if you:
● Have some sort of experience with web design and development processes.
● Have qualitative research experience.
● Are familiar with PPC & SEO.
● Have Design & UX experience.
● Have experience in usability.
● Have HTML/CSS, Javascript, jQuery knowledge.
● Have experience and knowledge in statistical data analysis.
If you lack some of these skills, but can demonstrably learn fast, get in touch and see if you have what it takes.
Our promise to you:
● Active and interesting Online Office - games, gatherings, discussions, activities…
● Crowdbonus - every month colleagues reward each other
● Optional flexible working hours
● Professional certification
● Health Insurance
● Language course coverage
● Commitment to your professional growth - we'll provide you with necessary courses, learning materials and mentorship to support your growth. You will work on interesting, complex and innovative projects with senior colleagues to help you adapt fast
● and more! You will find it out when you join the interview!
How to apply:
● Apply to this Job Ad!
● Fill out the necessary details and we will get back to you very soon with the next steps
● Wonder what those are? Usually a phone call, test assignment, and a technical interview
NOTE! If you are starting the work remotely you will need to have your own hardware setup. After the probation period hardware upgrade can be agreed upon.
Tev varētu interesēt arī:
Executive Director of the Global Health EDCTP3 Joint Undertaking

Talent Development Program - Retail & Sales Graduate (6+6 Months, Paid)

Business support junior coordinator