1381

Apraksts

Pamatinformācija

Uzņēmums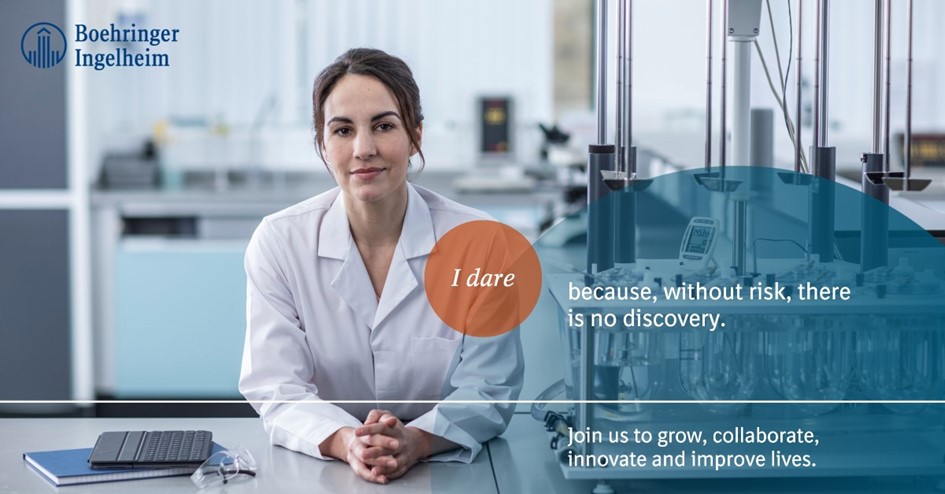 Boehringer Ingelheim is an equal opportunity global employer who takes pride in maintaining a diverse and inclusive culture. We embrace diversity of perspectives and strive for an inclusive environment which benefits our employees, patients, and communities.
Purpose of the job:
Medical Director is the senior medical executive on the management team for the organization. The primary responsibility is to steer the local medical organisation and provide governance for all functions related to Medicine (Medical Affairs, Pharmacovigilance and Regulatory Affairs). Medical Director ensures that medical and regulatory functions are aligned with local business priorities and needs, local laws, and regulations as well as with regional and global strategies, and in compliance with Good Clinical Practice, corporate policies and guidelines and Standard Operating Procedures.
Main responsibilities:
Lead the organizational development in Medicine on the local organization level. Identifies, develops and promotes talents within the organization. Drive organizational development in and beyond Medicine and attracts talents to the organization.
Effectively manages and develops the medical department within the Baltics organization. Support an effective and cross-functional management/development of medical department.
Provide ongoing medical expertise and input to the local strategies, business reviews and Management committees.
With local Therapeutic area specialists, develop an integrated strategy for optimal launch readiness and Market Access initiatives. Ensure that medical input is maximized during the strategy planning.
Ensure that appropriate procedures for release of local promotional materials and publications are in place and adhered to be in compliance with local health care laws and regulations.
Ensure qualified and appropriately trained personnel and appropriate processes and procedures are in place in all areas of the Baltics organization to ensure adherence with all corporate policies and local laws/regulations related to Health Care Compliance, Good Clinical Practice, and other related regulations.
Support implementation and management of the local Healthcare Compliance Program in alignment with region, based on the established company standards. Also following local legal and regulatory requirements.
Aligned with the Corporate functions, ensure an integrated Medical Affairs/Regulatory Affairs/Quality Medicine strategy ensuring adequate Pharmacovigilance and risk minimization activities, timely drug registration and market access.
Relationship management of local Medical, Health Authority, reimbursement authorities (where relevant), Ethics committees, Medical associations, patient associations, media and others as appropriate.
Cost containment and productivity initiatives. Development of and adherence to respective capacity and budget targets.
Required qualification & background:
Medical Degree strongly recommended; otherwise, Professional Health Care Degree, e.g., PharmD, PhD
Significant experience in leading positions within medical departments of the pharmaceutical industry.
Strong knowledge of Baltics market.
Regional / international and cross-cultural experience.
Effective leadership, to set direction for the organization.
External focus, sense of urgency, high ability to prioritize.
The ability to show and maintain strong leadership in uncertain situations.
The ability to lead and manage change, lead innovation in Healthcare.
Driven by discovering new opportunities for customer interactions by deeply understanding the product and our customers.
Full command of English language.
Affinity for new technologies and new communication channels (e.g., digital).
Accountability, Agility, Intrapreneurship capabilities.
High ethical standards and strict compliance to internal and external regulations is essential.
The best candidate will be offered
Competitive remuneration package consisting of motivating gross salary (depending on experience and country residence) and annual bonus depending on company results, as well as other valuable elements of remuneration (incl. company car, health insurance, accident insurance, life insurance, travel insurance).
Challenging international work environment, with great opportunity to collaborate and explore intercultural relations on Baltic and regional level, expand knowledge and further growth in career.
Excellent working conditions (annual holidays, shorter working days during summer period and other benefits).
No preferred residence (Baltics organization offices are located in Tallinn, Riga and Vilnius).
Who we are
At Boehringer Ingelheim we create value through innovation with one clear goal: to improve the lives of patients. We develop breakthrough therapies and innovative healthcare solutions in areas of unmet medical need for both humans and animals. As a family-owned company, we focus on long term performance. We are powered by 50.000 employees globally who nurture a diverse, collaborative, and inclusive culture. Learning and development for all employees is key because your growth is our growth
Want to learn more? Visit www.boehringer-ingelheim.com and join us in our effort to make more health.
Contact
If you want to join our great company, please apply by sending us your CV (in English) Application deadline is July 14, 2022.
Thank you for your interest!
NB! Please note that we will contact only second round candidates who meet the requirements as set above. Provided personal information will be used only for recruitment project and purposes within "Boehringer Ingelheim RCV GmbH & Co KG Estonia/Latvia/Lithuania branch". After the particular recruitment project, disclosed data will be deleted.
Tev varētu interesēt arī:
Category Sales Lead

Pārdošanas speciālists/-e Itālijas tirgum

Klientu attiecību vadītājs(-a) / Relationship Manager