48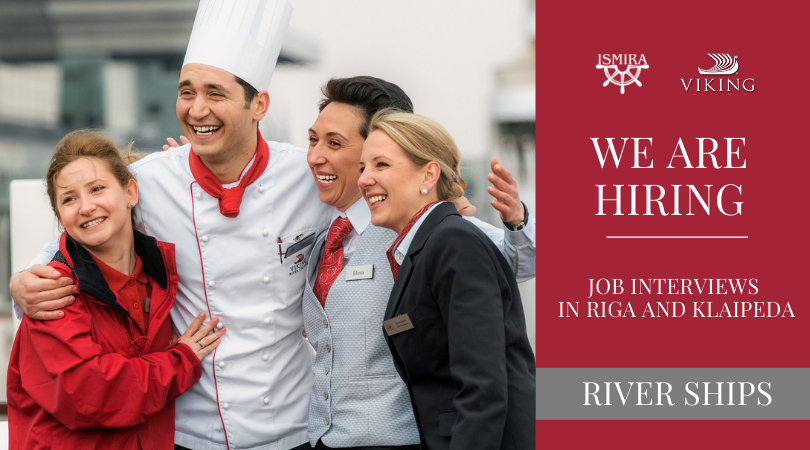 PAVĀRS/-E (CHEF DE PARTIE) UZ KRUĪZA KUĢA (VIKING RIVER CRUISES)
ISMIRA UAB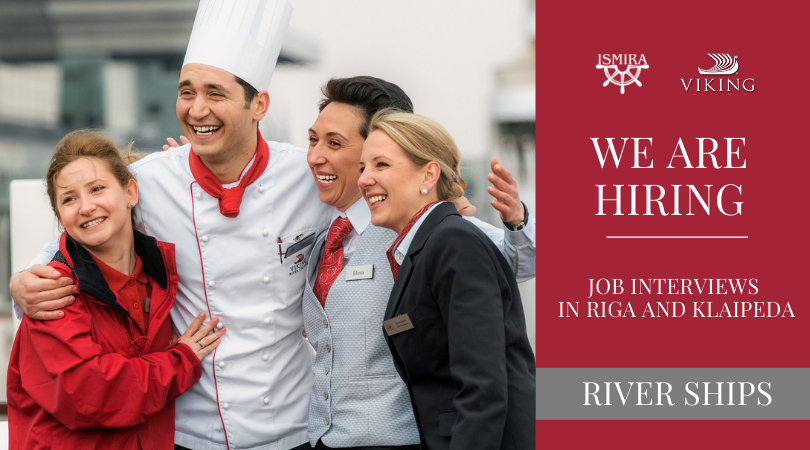 PAVĀRS/-E (CHEF DE PARTIE) UZ KRUĪZA KUĢA (VIKING RIVER CRUISES)ISMIRA UAB
Apraksts

Pamatinformācija

Uzņēmums
PAVĀRS/-E (CHEF DE PARTIE) UZ KRUĪZA KUĢA (VIKING RIVER CRUISES)
Additional information
Are you ambitious, young and open to adventures and passionate about cooking? If you've always dreamed of combining your love for travel with the ability to move up in your career, then this job is a great fit for you. Isn't it excited?

NOTE! this is NOT a summer job but seasonal contract. Pay attention that projected joining would be in April till November 2022.
_____________________________
Award-winning cruise company, with a fleet of 65 river ships cruising over 30 itineraries across 34 countries in Europe, Russia, Asia and Egypt.
Why wait? Set sail for your career with Viking River Cruises!
OUTSTANDING WORKING CONDITIONS:
Earn above average salary for the cruise industry
Get Swiss social guaranties ( in case you work in the company for 60 months, you have a right for a lifetime pension payout, child allowance & unemployment insurance)
Discover European cities (Paris, Amsterdam, Vienna, Budapest, Prague, Dresden and others cities)
Great opportunity to gain experience in international company with high standards and grow as a professional
Reimbursed flight tickets
Provided catering and accommodation (shared double cabin, minimum fee is deducted from the gross salary as per Swiss law, net salary stays the same)
Free ship-wide Wi-Fi
No visa needed
Safety training certificates are not needed
Seasonal contract
Requirements
- Min. 2 years professional experience
- Willing to be or already vaccinated
- International experience /ship experience is an asset
- Good English skills, other languages are an asset
- Ability to work independently, service-oriented and guest focused
- Ability to train and motivate subordinates
- Flexibility and stress resistance, team player, commitment, positive personality, neat appearance
NOTE! this is NOT a summer job but seasonal contract from April up to November 2022.
Tev varētu interesēt arī:
Drošības sistēmu inženieris/-e Viedās uzskaites vadības centrā

Lielo datu inženieris/-e Viedās uzskaites vadības centrā

Project Control Manager | Infrastructure megaproject