406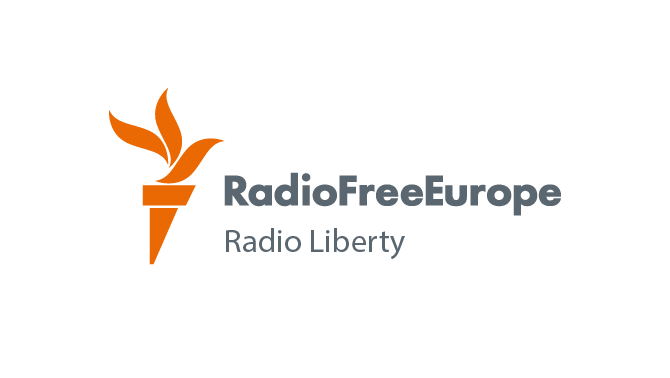 Apraksts

Pamatinformācija

Uzņēmums
Job Summary
Current Time https://www.currenttime.tv is a 24/7 television and digital network for Russian speakers, led by Radio Free Europe/Radio Liberty in cooperation with Voice of America. We are looking for an Executive Producer to join our new Baltic show based in Riga. You will be responsible for the planning, production, and output of a Current Time TV news program. You will be responsible for the program's team leader, supervising content creators who gather video, text, graphics, and other elements of the program.
Responsibilities
• Working with Line Producer, Sr. Writers, Editors, and Multimedia Producers determines the content, structure, pacing, and visual look of the program. Conceptualizes the program's format, works with editorial and technical teams to ensure all production needs are addressed, including a coherent graphic look for the program, editorial transitions, content, and show timing.
• Exercises editorial control over content creators who gather video, text, graphics, and other elements of the program.
• Working with the show host and segment writers, decides whether program segments will be presented as a live guest, discussion, package, voice-over, or a reporter on set. Assigns stories to Multimedia Producers in the office or reporters in the field.
• Cooperates with Producers in bringing the program to air. Points out daily program production problems in the postmortem, providing constructive feedback regarding news coverage and programming. Assigns video editors to projects. Keeps track of production progress. Advises Multimedia Producers and Video Editors on best editing practices.
• Checks all story submissions for editorial accuracy and thoroughness of reporting. As needed, edits news copy, intros, scripts, and video elements before they head into production to ensure accuracy and continuity. Exercises news judgment and keeps track of what stories are in production and who is assigned to them. Works with staff to ensure problems do not become chronic.
• Looks far ahead on the calendar for coverage opportunities. Presents coverage ideas and possibilities to Managing Editor, Current Time TV, for discussion at daily and weekly editorial meetings.
• Understands and applies RFE/RL's code of journalistic conduct and editorial guidelines. Instructs anchors, multimedia producers, and correspondents on RFE/RL's reporting practices and editorial guidelines.
• Works with other services at RFE/RL and other USAGM entities on news coverage. Pulls content from other services and pushes content out to other services. Coordinates coverage with other programs to ensure sharing of content and cross-promotion.
• Plans and executes special projects and shows on location and in the field working with hosts, correspondents, multimedia producers and technical staff. In addition to a regular Service's program, the Executive Producer is expected, if assigned, to lead rolling news coverage at any time during important, breaking news events.

Minimum Qualifications
Education:
• University degree in journalism or related field or an equivalent in experience.
Work Experience:
• TV production experience.
• 8 years of experience as a journalist.
• At least 2 years of program budget control-related experience.
• Substantial editorial experience in international media.
• Experience with live field reporting
• History of successful handling of progressively challenging assignments.
Competencies:
• Strong control-room skills in live remote programming.
• Familiarity with political, economic, and social situations in the broadcast area as well as with regional and international affairs.
• Has an excellent understanding of the cultural and linguistic sensitivities of the target broadcast region.
• Content creation skills that can be held up as examples of best-practice journalism. Has developed a network of original sources, in addition to being capable of all-round reporting and writing. Consistently pitches original ideas and meets or beats deadlines.
• Evidence of creative handling of subjects in content and in form in own work and on any platform.
• Displays innovative, creative, cross-platform approach to journalism in own work and in influencing others, resulting in viable suggestions for coverage and delivery.
• Sound editorial judgment, ability to take responsibility for an output segment or for service's output on one or more platforms, e.g. radio, TV, or, website.
• Proved sufficient leadership qualities in editorial tasks. Can be relied upon to exercise good judgment in sensitive situations. Capable of supervising radio, web, and multimedia production in terms of both, content and production quality.
• Willingness and ability to learn and to work with audio and video equipment, word processing tools, information research tools and new technologies and media platforms as well as to acquire or enhance the knowledge of journalistic practices relevant to the assignment.
• Able to manage assigned staff. Able to provide extended coaching and on-going mentoring to junior staff when required.
• Takes responsibility for own professional development both in terms of challenging assignments and in training.
• Contributes to maintaining a positive working environment. Proactively provides support within and outside own team.
• Has a good understanding of the challenges facing Current Time and contributes to strategic thinking and plans.


Languages
• Russian, proficient level, mandatory.
• Latvian or Lithuanian or Estonian, proficient level, mandatory
• English, proficient level, mandatory.

Tev varētu interesēt arī:
Social Media Manager

Starptautisko Klientu Piesaistes Specialists

PROKS SIA
Rīga
€ 2550 – 3500
Beigu termiņš:
06.10.2022
PĀRDOŠANAS VADĪTĀJS/-A