434

Apraksts

Pamatinformācija

Uzņēmums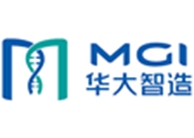 Latvia MGI tech (MGI, www.en/mgitech.com) is committed to enabling effective and affordable healthcare solutions for all. Based on its proprietary technology, MGI produces sequencing devices, equipment, consumables and reagents to support life science research, medicine and healthcare. MGI's multi-omics platforms include genetic sequencing, mass spectrometry and medical imaging. Providing real-time, comprehensive, life-long solutions, its mission is to develop and promote advanced life science tools for future healthcare. Expanding our business, we are looking forward to growing our team and are ready to welcome a candidate for the position of Instrument Engineer (full-time / 40 h a week)

Responsibilities:
• Pre-technical evaluation of the finished products between factories; prepare a new production line according to the manpower, material, legal, and environmental aspect.
• Be responsible for product online technical support and solving malfunctions in the manufacturing process of the product.
• Analyze the manufacturing process quality issues, technology, and process improvement and optimization, improving product throughput.
• Calculation of standard working hours, production line layout optimization, and production efficiency improvement.
• Prepare the work instruction manual of the technological process, audit, and certification.
• Provide training for the production line employees, examination, and online guidance.
Requirements:
• Bachelor's degree or above in mechanics, electronics, or other related major.
• More than two years of related work experience.
• Experience in new product introduction, online product quality maintenance, and process improvement of medical devices and electronic products.
• Be proficient in using Solidworks, CAD, and other mechanical software for production tool design.
• Be familiar with product quality control methods; FMEA, SPC, and other engineering skills are preferred.
• Good English language knowledge.
• Good communication skills; willingness to work in a team; strong sense of responsibility; ability to handle difficult situations.
Our company offer:
• Work in an international fast-growing company.
• Health insurance (after successfully completing the probation period).
• Work time: Monday till Friday, 9:00 – 18:00.
• Friendly and reliable colleagues.

Tev varētu interesēt arī:
Inženieris

GALVENAIS RAŽOŠANAS INŽENIERIS/-E
RAŽOŠANAS INŽENIERIS/-E